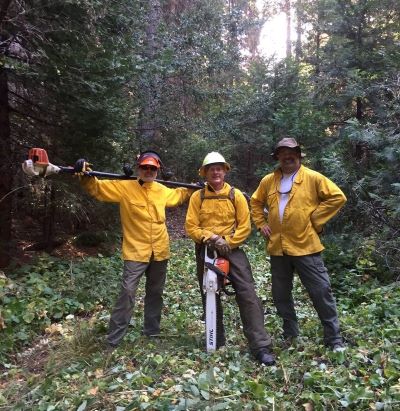 Volunteer Day on Volcan Mountain
July 11 @ 8:00 am

-

2:00 pm
Join VMF's Executive Director, Eric Jones, for a stewardship day on Volcan Mountain. We'll be clearing the 1.7-mile Cedar Loop Trail – trimming branches and removing downed trees using power equipment, including chainsaws. The trail begins at Volcan's ridgeline.
This is a great opportunity to experience a trail that is part of the county's Volcan Mountain Preserve but not open to the public. If you are experienced using power tools and have the proper safety equipment, we'd love your help!
Date: Sunday, July 11
Time: 8:00 am
Please register at www.VolcanMt.org/July11
Thank you for giving your time and talent to help protect and care for the Volcan Mountain Range!
Share This Story, Choose Your Platform!