Julian Natural Wonderfest – A FREE EVENT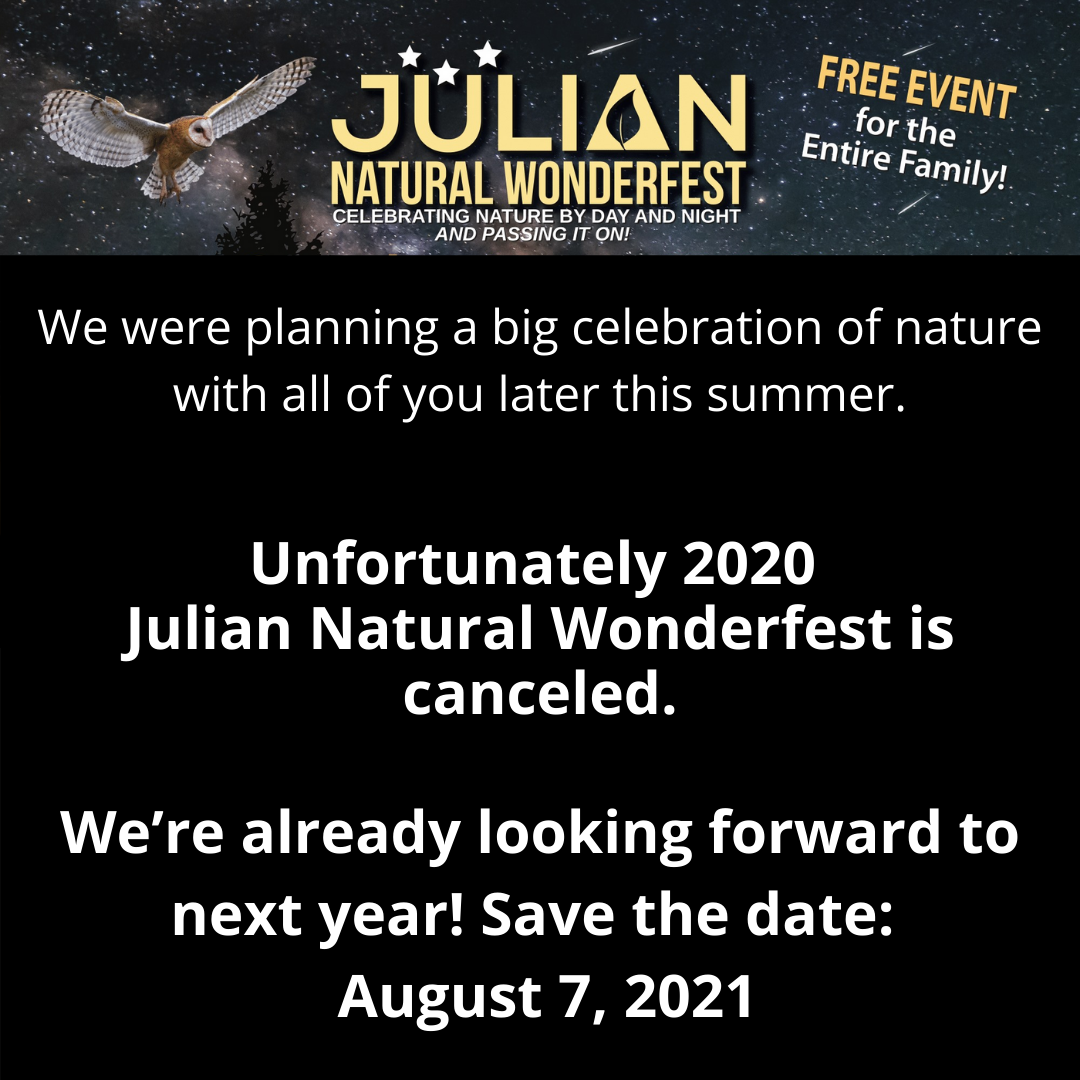 A day of fun, education, wildlife, science, wonder, preservation and dark sky appreciation for the whole family!
Free event — community sponsored!
This afternoon and evening gathering at Jess Martin Park will include a late night astronomy star party, wildlife ambassador encounters, games and activities for families, presentations of music and art, and outreach booths from land preservation and other local nature-focused organizations. Attendees will have access to parking at the event as well as in town with a free van shuttle.
Other Great Things to on this day: Go on a family-friendly hike along Santa Ysabel Creek. Tour the Wolf Center. Then come to Jess Martin Park in the afternoon to meet barn owls, hawks, and others. Hear presentations about the important preservationist work of the Wolf Center, Volcan Mountain Foundation, Julian Dark Sky Network, Wildlife Research Institute, Mountain Lion Project, and more, all going on right here in Julian! get into the fun games and live music. As twilight falls we'll hear some night sky story telling until the Milky Way makes its incredible appearance in our naturally dark Julian Sky. Take a closer look by peering through the telescopes of local amateur astronomers waiting to take you on a cosmic tour.

JULIAN NATURAL WONDERFEST WELCOMES   NASA AMBASSADOR JERRY HILBURN
Wonderfest looks to the stars with NASA Ambassador Jerry Hilburn as he returns to our Second Julian Natural Wonderfest!  Jerry is one of those people you may only encounter once, but you never forget, especially if you have a penchant for astronomy, science or space exploration.
Be ready to laugh and learn.  Jerry has a reputation for keeping his audience laughing while we digest large portions of some very deep science!  He has spent a good part of his life organizing star parties, tracking asteroids and doing public speaking.  Those of you who attended his talk on the Juno Jupiter probe in 2017 at the Julian library, know how passionately Jerry communicates science.  He's probably on his biggest roll when he's got a group of young kids, eyes wide open, at the telescope on a clear dark night.
Jerry left for the Sacramento area about 2 years ago.  He continues to put on star parties and track asteroids, especially the ones that cross our earthly path now and then.  Fortunately for us, Jerry loves Julian and will be back here on August 3 to kick off the Milky Way Star party at Julian Natural Wonderfest.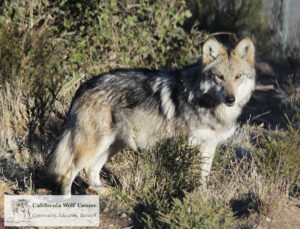 JULIAN NATURAL WONDERFEST WELCOMES  THE CALIFORNIA WOLF CENTER
The Center is a non profit organization, dedicated to the return of wild wolves to their natural habitat, and to the people who share the landscape with them.  California Wolf Center offers tours of the conservation center in Julian (with a reservation).  Contact them at www.CaliforniaWolfCenter.org or call 760-765-0030.
The Wolf Center will guide us through a short history of wolves in the US, why we should care about them, and wolf communication, personalities and collaborative roles they play within the pack.  California Wolf Center is working hard to provide real and practical solutions to all of us sharing the landscape with wild wolves.  We can all work together to preserve the wolves and return them to the wild.  With the guidance from the California Wolf Center, we'll learn how we can help in this important effort.
Since 1997, California Wolf Center has played an integral role in the Mexican Wolf Species Survival Plan, a captive breeding and host program intended to prevent the extinction of Mexican gray wolves.  All Mexican gray wolves residing at California Wolf Center are candidates to be released into the wild through a reintroduction program managed by US Fish and Wildlife Service.
Mexican gray wolf recovery efforts expand beyond the conservation center.  California Wolf Center is one of only two organizations working with the Southwest community sharing the landscape with the returning wolf population.  The organization provides information, financial support and/or physical tools to ranchers stewarding the space where Mexican gray wolves reside, to reduce potential wolf-livestock conflict.  The Wolf Center values building on common ground so wolves, livestock and people can thrive on our shared landscapes.
Love your doggies?  Come and learn about their ancestors!
We are delighted to welcome JAB Canid Education and Conservation Center as a first time exhibitor to Julian Natural Wonderfest!  Located in Santa Ysabel, CA, this non-profit organization was created by Amy and David Bassett.  The canid family consists of both wolf/dog-like animals (Canines) and fox like animals (Vulpines).  This Center currently is home to the famous Russian domesticated foxes, and is focusing on the rescue and conservation of Primitive Dogs such as New Guinea Singing Dogs, Carolina Dogs, etc..  They partner with canine shelters, rescues and animal assisted therapy organizations.  These animals are key to understanding how animals have become domesticated.  The research is offering new insights into human social disorders.
Amy and David will provide different types of canids to programs that assist individuals with conditions where healing with animals has been shown to improve a disease state or condition.
Julian Natural Wonderfest is the lucky recipient of animal ambassadors from this program.  By experiencing these beautiful animals, the public will have interactions with these very unique Canids, and obtain a better understanding of them.  Through understanding comes appreciation, and through appreciation comes conservation.
As devoted conservationists, Amy and David have spent all of their lives around these remarkable animals.  The creation of the JAB Canid Education and Conservation Center is their way to try and give back to these animals, some of the love they have  given to Amy and David.
It has been said that dogs are man's best friend.  Amy and David believe that this sentiment is shared by anyone who has ever shared their life with one of these lovable canids.
Come and meet your new best friend at the Julian Natural Wonderfest and welcome JAB Canid Education and Conservation Center!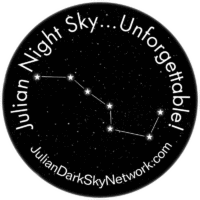 Meet the exhibitors and organizers from   Julian Dark Sky Network
Residents and visitors agree – the starry, dark sky here in Julian is unforgettable!  Did you know that Julian is part of a tiny percentage of the US population that can still see the Milky Way at night?   The Julian Dark Sky Network is committed to preserving our beautiful night sky that also affects our environment, our local animals, the Julian community and all the residents and visitors who live/come to our amazing back country.
At Wonderfest, you will get to enjoy a fabulous star party with many amateur astronomers on the field, from our own Julian Dark Sky Network and Curiosity Peak Astronomers.  The astronomers will take you on a magical adventure with telescopes and binoculars. Jerry Hilburn, will also join us as a NASA ambassador who provides a witty and entertaining trip through our dark skies, leading the way with his trusty laser pointer.  We will be treated to the spectacular Milky Way, so plan to join us there for this unforgettable show.
As dusk falls, the stage music will change, and our soft ground lighting and glow-in-the-dark bracelets and necklaces will lend a special ambiance to the event.  Come by our exhibitor booth and learn more about preserving our dark skies.  Meet the Borrego Dark Sky Coalition which will be there to share the excitement of celebrating their 10th anniversary as California's first (and only) dark sky community,  and celebrating Anza Borrego Park which just was awarded the International Dark Sky Park designation.  Working together, we can accomplish our goal of making Julian an International Dark Sky Community, making our entire back country region dark sky friendly!
Visit us at the Julian Dark Sky Network exhibitor booth and learn more about preserving our dark skies.  Learn how to use a planisphere to help you navigate the night sky. We will have Paul Bogard's book, The End of Night, t-shirts and other goodies available to help support our efforts to make Julian the next International Dark Sky Community in California.
Bring your camera and tripod to capture the beauty of Julian's pristine dark skies.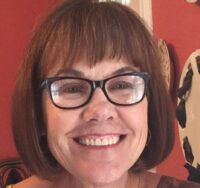 JONNA WAITE AND THE JULIAN WOMAN'S CLUB
One would not believe that Jonna Waite has only lived in Julian for 4 years.  She has invested her talent and energy into the joys of community action, and the beneficiaries have been the Friends of the Julian Library, the Julian Woman's Club AND Julian Natural Wonderfest!  Jonna has been one of the main organizers of Wonderfest and has done a remarkable job courting and organizing the 35 exhibitors we will have participating in this year's event!
Jonna has been in touch with many potential, new and returning exhibitors such as the San Diego River Park Conservancy, the Solana Center, the Camp Stevens farm garden, the Canid Center (domesticated Russian foxes), the wolf hybrid ambassador, Project Wildlife (Boo the barn owl, and a screech owl), Dr. Bob Gordon and Huxley the Harris Hawk, the Herpetological society (snakes and lizards), Avian Behavior International (falcons and owls), Julian Daffodils, Fund for Animals, Julian Indivisible (voter registration), the US Weather Service, and many more.  We are deeply indebted to Jonna not only for her organizational skills, but her outreach to many individuals and organizations that will make Wonderfest educational and fun.
The Woman's Club drew Jonna's interest as she wanted to meet people, and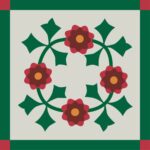 "do things" – before long, she became the VP of the Woman's Club, and volunteered to do membership development, bringing in new faces to this important organization.  The Woman's Club plays a key role in welcoming everyone to Wonderfest and volunteering to support the many facets of this great event, to make it the success it is.
Before joining the Board of the Friends of the Julian Library, Jonna volunteered in the bookstore for 1-2 years, and now serves as President of the Board of the Friends of the Julian Library.  Jonna also participates in a hiking group (The Ramblers), and a book club which is part of the Woman's Club. When Jonna commits to doing things, she does it!  Many of us in Julian have reveled in her energetic approach to improve our community and we thank her for it!
She and her husband, Ken (a retired assistant civil engineer from the city of San Diego), are enthusiastic dog rescuers, and enjoy their time relaxing with the beautiful view from their Julian home, and traveling in their motor home.
So, come and meet/visit Jonna at the Second Annual Julian Natural Wonderfest!  You will quickly understand that she is one of the reasons Julian is such a great and fun place to be.