Are you considering going on a hike in or near Julian? There are many premier trekking destinations in the Julian area encompassing some of the best trails in the San Diego backcountry and Southern California. Let's explore the top hiking trails in Julian, while providing tips to stay safe and have a fantastic hiking experience.
What to Bring for Winter Hiking in Julian
Thinking of hiking during the Winter season in or around Julian? Here is what to bring: (most of these items should be brought even if hiking during other seasons as well)
Shelter:
4 Season Tent, Footprint, and Storm fly
Bivouac Sack
Sleeping Bag
Insulation Pad – Closed Cell Foam Thermarest
If Hiking In A Snowy Area:
Shovel
Skis if in a snowy area
Snowshoes
Crampons
Pickaxe
Trekking Poles
Hand Warmers
Clothing:
Boots
Mittens
Glove Liners
Socks (with liners)
Lycra Pants
Long Sleeved Shirts
Thermal Underwear
Down Parka
Weatherproof Shell
Weatherproof Pant Shell
Hat
Stocking Cap
Sunglasses
Hardware and other Necessities:
Compass
GPS
Lithium Batteries
Map
Knife/Leatherman
Headlamp
Lighter and Weatherproof Matches
Hygiene:
Soap
Toilet Paper
Toothbrush and Floss
Q-tips
Herbal Stimulant
Antibiotic Salve
Anti-inflammatory medicine
Moleskin and Tape
Sun Block
Lip Balm
Nail Clippers
Recommended food:
Freeze Dried Meals
Met-Rx
Protein Bars
Nuts
Bee Pollen
Jerky
Honey
Peanut Butter
Electrolyte Replacement (sports drinks, coconut water, etc.)
Thanks to Red Hawk Realty for creating these great video for us.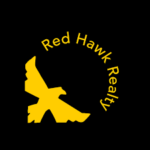 RED HAWK REALTY
Donn Bree, PHD Broker / Owner
Certified Eco Broker specializing in ranches, homes, land and loans. Providing experienced, professional service with land mitigation, trust deeds and consulting. In-house mortgage company and marketing team.
(800) 371-6669
21887 Washington Street
P.O. Box 188, Santa Ysabel, CA 92070
www.donn.com