One free business listing on the web site and one free link to your business web site.
One-time complete membership mailing labels upon request
Your business may be listed and described on visitor handouts
Use of brochure racks at the Town Hall
Referrals for your business
Monthly newsletter
Monthly Chamber Mixer socials
Sharing of your information on social media (Facebook, Instagram, Twitter)
Opportunity to participate in handouts to potential visitors to Julian
Opportunity to post your events on the chamber event page on our website
Sharing of your Facebook Events on the Chamber FB page.
A plaque and brass engraving acknowledging your years of membership
Opportunity to participate in the Official Julian APP

Member Workshop
On July 24, 2018 The Chamber of Commerce Sponsored a Workshop along with the Orange Book Network and Wynola Pizza
(Thanks so much to them)
Topic  #1 : Julian Area Land Preservation: Visitor Recreational Options, Benefits to Business and to the Natural World.
Speaker: Eric Jones of the Volcan Mountain Foundation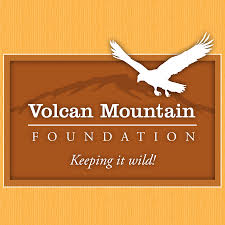 Topic #2 : Caring for Our San Diego River Watershed: Environmental Health, Community Engagement, and Voluntourism
Speaker: Ally Welborn, The San Diego River Park Foundation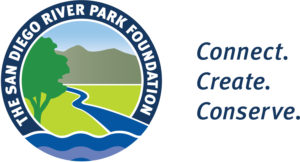 You may view the video of this workshop on Facebook.  Click on the image below.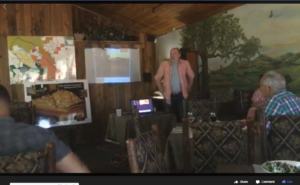 Upcoming Chamber Events
Please send any updates or changes to your listing(s) to:  webmaster
2018 Mixers
Julian Chamber Mixers, held 5:30 to 7:30 pm, are (usually) the first Thursday of the month.
Hors d'oeuvres to light meals are provided by the host and are complimentary.
The bar is normally provided by the Julian Chamber and is "No Host," which means there is a cost.  Mixed Drinks are $5.00, Call Drinks are $7.00, Beer & Wine are $4.00, and Non-Alcoholic is $1.00.  If the host has a liquor license they provide the beverages and their prices.
We are currently seeking businesses that are interested in hosting the Mixers this year. See the Calendar to the left for Mixer information.. If you are interested in Hosting a Mixer, Please Email Patti T.
The Merchant's Networking Breakfasts
We are changing up the schedule in 2018 –  dates and  location will be posted on the Julian Chamber Calendar and is usually provided by e-mail.
The cost is $10 for members and $12 for non-members and guests.
Everyone is Welcome! Bring a raffle prize to showcase your business.
The Breakfast is an excellent venue for introducing an upcoming event or special and for meeting fellow business members.