Julian Apple Season & Fall Season Events

2019 Will Bring a Series of  Events and Happenings for you and your family to Enjoy.  Watch our Special Calendar Below Grow!
Look Forward to:
Scarecrow Building
Arts and Crafts for the Family
Julian's Country Fair (Nov)
Oktoberfest
Apple Scavenger Hunt
Julian Autumn Jubilee
Fall Art Show
Autumn Harvest Teas
Past Events for the 2018 Season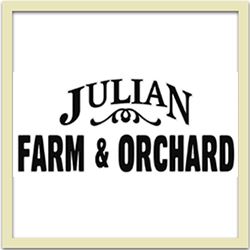 October 5th

Farm Dinner at Julian Farm and Orchard
Dinner made by local chefs, food grown by us, incorporated into the meal.
Entertainment includes a hayride with the farmer, seasonal fruit or vegetable picking, instrumental music during dinner and old fashioned dance lessons after dessert.  Call 951-312-9940 for questions.
Sept. 29
Julian Branch Library Hosting the Fern Street Circus. This is going to be a WONDERFUL event you do not want to miss!
Fern Street Circus, founded in Mid-City San Diego, combines performance and education for community benefit. Our professional troupe brings together San Diego's finest circus, variety, and musical artists, working in collaboration with locally known visual artists who create a magical performance space.
Fern Street Circus is a show for all ages.
We teach circus – principally in city rec centers – integrating students into the main Fern Street Circus core, so that these young people learn as they perform, and their families and neighbors see them in a new, positive light.
Also on this Date;
Friends of the Julian Library Annual Book Sale 10am to 3pm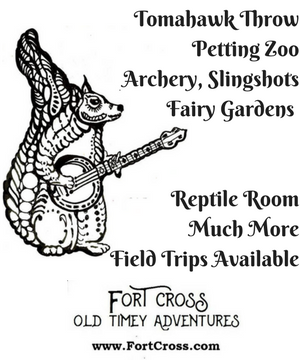 Sept.  29
Fort Cross Kicks off their season with events for the entire family – Johnny Appleseed Look Alike. "Good Apple" Contest and much, much more.
Sept.  22/23
Old Fashioned Country Fair.  More details to follow. To be held in Wynola at Julian Farm.
Click Here for All the Details
Sept. 21st
Julian Woman's Club – Annual Pie Baking Contest
Click the image  for entry form
Click here for more details.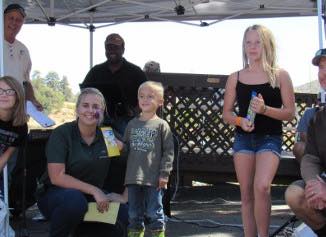 Saturday, September 22 at
6 AM – 2 PM
Lake Cuyamaca Kids Fishing Derby
It's that time of year again, our 19th Annual "Fishing in the Pines" Kids Derby is almost here! As always, we plan on having a full day of free fishing, lunch, and special prizes for the young anglers that will bring in the largest trout in each of our 3 age groups. There is also a grand prize for the largest trout of the day! Every year we have over 300 kids participate on site for this event! Every year we get bigger and better and hope You will participate! Fishing starts at 6 AM and the event goes til 2 PM. We will have music, face painting, smoked fish, hamburgers, hot dogs, games, and fun! Pets are welcome to bring with your families, just keep them on their leashes and out of the water!  We also have an adult raffle to help support the derby, and adults are also welcome to fish the day of with a state license and $8 permit. We also rent poles and gear and a variety of boats for all your needs! If you would like to camp with us, call us ASAP because we fill up very fast for this event! We hope you join us! If you need any more info please  give us a call! 760-765-0515
Apple Time Teas – 2018
September 20th through Monday September 24th
To kick off the Fall season, come join us Thursday September 20th through Monday September 24th for an Apple Themed version of our four course Cottage Classic Tea, including a cup of soup with mini cheese scone, apple themed finger sandwiches and savories, scone with curd, jam and whipped cream, and apple dessert. Our Children's Tea is also available for children under 12. We can also prepare Vegetarian and Gluten Free versions of this Tea with advance notice, so let us know your specific needs when you make your reservation.
Seating times: 11:30 AM, 1:00 PM and 2:30 PM. Cost is $26.95 for adults and $9.95 for the children's tea excluding tax and gratuity. Reservations are highly recommended, so please call or email us to reserve your table!
Our ultimate offering is our Cottage Classic Afternoon Tea, a four course meal starting off with our house Pumpkin soup with mini cheese scone, then finger sandwiches, buttermilk scone with whipped cream, homemade lemon curd plus jam, and finally our house dessert plus bottomless pot of tea. Check out our menu pages for our other Tea and Luncheon choices, including homemade soups, sandwiches and fresh green salad with homemade dressings. We are able to accommodate special dietary needs including gluten-free, vegetarian and vegan options; please let us know of your special needs in advance.
Look forward to seeing you! More Details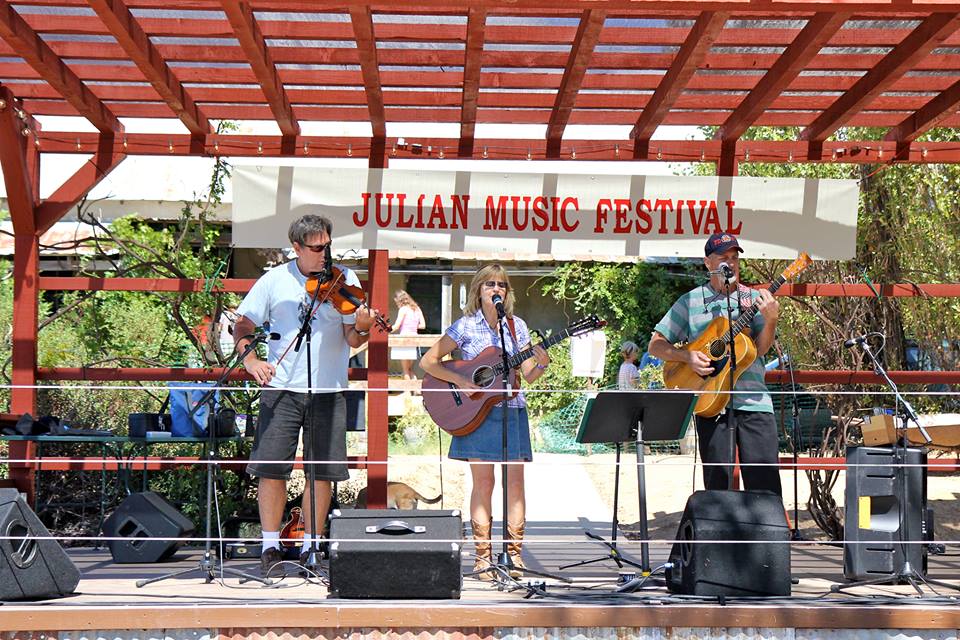 September 15
Celebrate the end of summer with music, family and friends in beautiful Julian.
49th Julian Music Festival
Saturday, September 15, 2018
1 to 7 p.m. (Doors open at noon)
Note: 2018 Online sales end Friday, Sept. 14 at midnight.
Tickets will then be available at the gate.
Menghini Winery
1150 Julian Orchards Dr., Julian, CA
August 11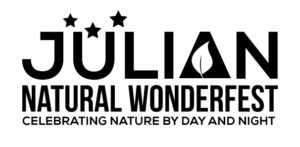 This afternoon and evening gathering at Jess Martin Park will include a late night astronomy star party, wildlife ambassador encounters, games and activities for families, presentations of music and art, and outreach booths from land preservation and other local nature-focused organizations.
Check out the event on Facebook

October Dates will be added soon
Family Activity – Build a Scarecrow for display in front of Wynola Junction Antiques & Collectibles. For all those driving by to enjoy.   This is the kick off weekend and will continue throughout the season.
August 25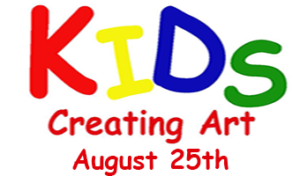 Kids Art Activity provided by Julian Arts Guild at the Julian Library. Rock Painting and Princess Crown Making
Event is FREE