2019 U-Pick Season has Ended.  We Thank all Who Visited – See You in 2020
2019 U-Pick Season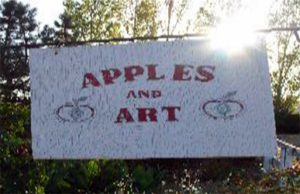 Apples & Art Orchards/ Gastil Mountain Farms

 

 U-Pick
We have Red & Golden Delicious, McIntosh, Jonathon, Arkansas Black, Lady Apples, a few others and some Heirloom apples.
Apples & Art Orchards 2019 –

Open For GROUPS – starting Sept. 7th 2019
Email for Bookings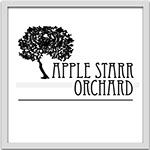 Apple Starr Orchards 
Apples & Pears
Closed for the 2019 Season
(760) 305-2169 (email preferred)
1020 Julian Orchards Drive, Julian, CA
Email: julian.applestarr@gmail.com
For directions and views of Orchard please visit
www.apple-starr.com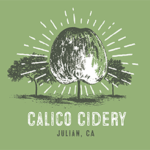 Calico Ranch and Cidery – 
Our hard cider cidery is open year-round, every Friday Saturday and Sunday from 11-6.
2019 U-Pick Season has Ended
Our farm was first planted in the 1930's with many varieties of antique apples and pears.
(858) 586- 0392
4200 Highway 78, Julian, CA 92036
www.calicoranch.com
Crosscut Farm and Orchard
2019 U-Pick Season Has Ended
Thank you to everyone that has come, and will be coming, to support us this season!
U- Pick Apples. Come and experience U- Pick at Crosscut Farm and Orchard, located just below Volcan Mountain on Farmer Road. We have a 7 1/2 acre apple farm with 350 mature trees, including Johnathan and Golden Delicious. You can hike Volcan and then U-Pick. Park on Farmer Road, then take entrance to trailhead a short walk to our orchard. Gate entry to apple shed for sign in and maps, etc. Also Sue's arts/crafts displayed. Beautiful mountain valley setting directly across from Volcan Mountain and Menghini Wineries. Come and enjoy!
(605) 431-0136
1209 Farmer Road
Julian, CA 92036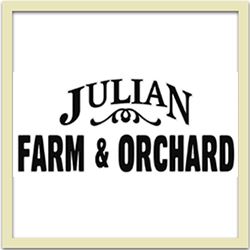 Julian Farm & Orchard
2019 Information: 
Fall Pumpkin Patch 2019 Information:  We have 4 acres of pumpkins on the vine ready to be picked.
Other fall activities include: Tractor drawn hayrides, u-press apple cider, animal corral visits, archery, available at the farm weekends from 10 until 5pm.
Head over to our original location, Julian Mining Co., for gold panning, gem sluicing  and fossil dig pit from 10-5 Saturday and 12-5 Sunday
Same owners as Julian Mining Company, Ryan and Gina are now opening their new farm for u-pick, tractor-drawn hayrides, the Farmer's Wife store and barnyard visits.
Located at 4381 Highway 78 on the Santa Ysabel side of the Highway next to Julian Mountain Bakery and Wynola Pizza.
(951) 313-0166
Visit their site – http://bit.ly/JMC-Picking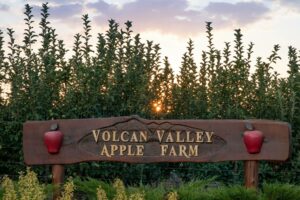 Volcan Valley Apple Farm – U-Pick
2019 Season Has Ended
Call for more info (760) 302-4574
Family fun. 7000 trellis grown apple trees. 7 apple varieties.
Easy hand picking by all ages. $12 per bag
Volcan Valley Apple Farm is a Premium U-Pick Orchard nestled between wineries at Wynola Rd and Julian Orchard Dr.
1284 Julian Orchards Dr., Julian, CA
(760) 302-4574