April 2nd & 3rd, 2022
11am to 5pm
Julian Mining Company
located at 4444 highway 78
Julian, Ca 92036
Activities and Pricing
Train ride  $3
Gold panning is $6.95 for kids and $8.95 for adults – Two For One Special for this Event Weekend
Gem sluice mining starts at $15 for a bag or ore, $30 for a small bucket, $50 for a medium and $80 for a large bucket of gemstone rich ore to mine.
Axe throwing is $5 per person
Fossil and artifact dig pit is $5 per child
More To See & Do Around Town for Gold Rush Days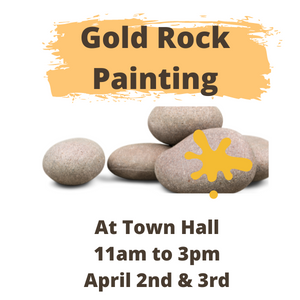 Mining Coloring Sheet 

Kids Can Color This Mining Picture at the Following Locations in and Around Julian:
Town Hall
Julian Candy Basket
Wynola Junction Antiques
The Olde Goat will have Fool's Gold Dig kits available for $5.00 on  4/2 and 4/3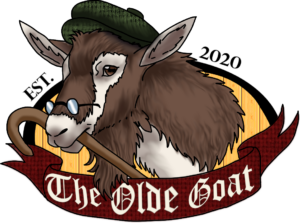 2106 Main Street, Julian
Enjoy the History Throughout Julian
Eagle and High Peak Mine and Museum
The Eagle-High Peak Mine and Museum, one of the more prosperous mines during the gold rush, is open daily for tours.  The tours give you the experience of what is was like in the early days of gold mining.  Offers daily tours of the mines from 10:00 am to 4:00 pm.  Adults are $10.00 and children are $5.00.  Gold panning and museum are included in the price. 2320 C Street in Julian.  For more information call (760) 765-0036.
HISTORY
Julian was founded following the Civil War, when displaced Confederate Veterans from Georgia headed West to seek their fortunes in a new, mostly unsettled land. Among these were cousins Drue Bailey and Mike Julian, who found a lush meadow between Volcan Mountain and the Cuyamacas to their liking. A cattleman Fred Coleman found the first flecks of gold in a creek in early 1870. It was San Diego County's first and only gold rush.
The town was named Julian, in honor of Mike, who later was elected San Diego County Assessor. The town was never big, at the most boasting a population of about 600.  Rumor has it that Julian almost became San Diego's county seat.
The gold rush was short-lived, nearly over within a decade. But the pioneers stayed and began farming the rich land. While many crops were planted and animals pastured, Julian proved to be a fine place to grow apples. Apples continue to be produced in Julian. Their sweet, fresh flavor lures thousands to the mountains each fall, when visitors will find fruit stands overflowing with crisp fruit, homemade cider and other delicacies.
Many of the early pioneers are buried in the Julian Haven of Rest cemetery, located on the hill just North of town. The cemetery is open to the public.
Self Guided History Walking Tour
Julian Town Hall
F.A. DeLuca Store
A.P. Frary, Jr. Residence
Julian Jail
F. L. Blanc Warehouse
F. L. Blanc Rental
Dr. Hildreth Office/Residence
Hosking's Rental Residences
F.A. DeLuca Residence
Hotel Robinson
Wilcox Building
Wheelbarrow Odometer
Survey of 1894
Levi-Marks Store
Bailey-King House
Drue Bailey House
Pioneer Cemetery