Third Meeting: Tuesday, October 15th at 8am
at Regulars Wanted 
First Promotional Video Shoot!
Join our Facebook Group so we can keep a good conversation going. 
Julian Restaurants Participating in California Restaurant Month
Private group · 1 member
Let's Put Julian Cuisine on the California Map!
A note from Robin Boland (spearheading the effort):
Every time I hear of a restaurant week in San Diego, I feel like Julian has missed the boat.   I received the information for California Restaurant Month, and I wanted to at least give our restaurants to opportunity to create our own unique culinary event.  I have already registered us for the event. No pressure though. We have until November 4, 2019 to submit our program.
Let's Do This!!
I would like to set up a meeting with the point-person from each restaurant interested in bringing this event to Julian (hopefully on an annual basis).  I completely understand we are in Apple Season. But, we must look forward to January, when we may not see as much business as we are seeing during this busy time.
UPDATE – 9-23-19
Visit California Restaurant Month Consultant contacted me to go over ideas for the program.  She gave me many examples of what other destinations have done.  I feel with this information, we, as a group can come up with great ideas for an awesome Restaurant Month program.  Reminder: our program does NOT have to last all month, just a program within the month of January.
Our Restaurant program will have its own landing page on our site which will highlight each participant in the program.
Meeting:  Wednesday, October 2, 2019 at 8am at Town Hall.
See you there!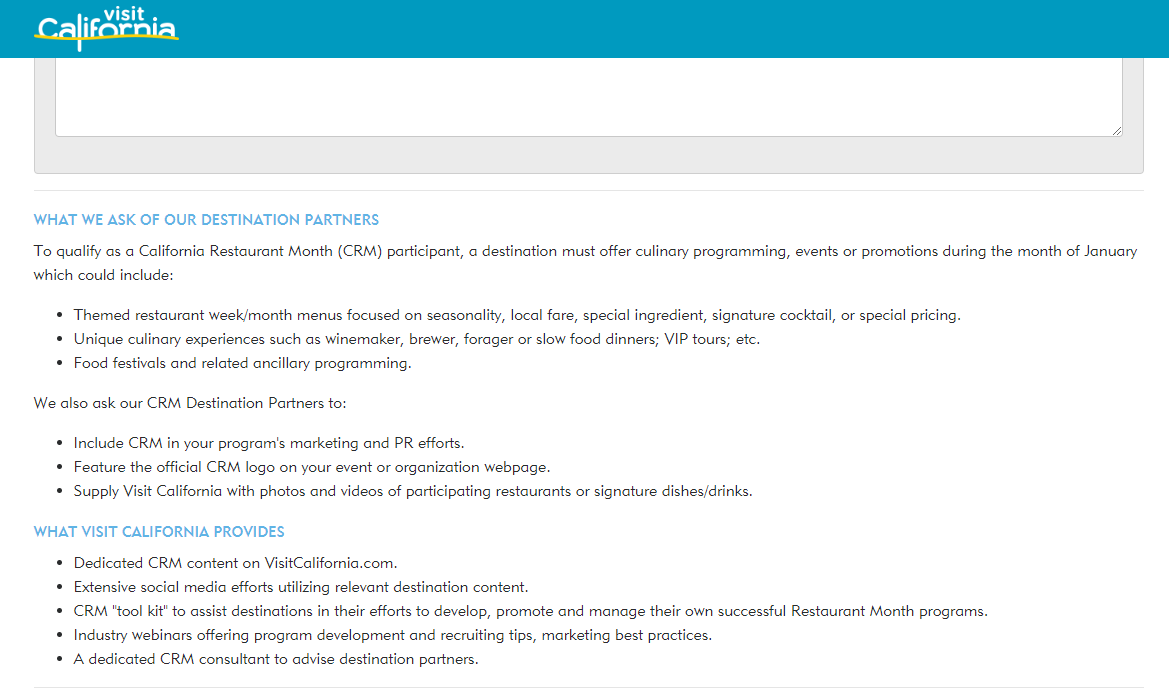 Ideas to Help Your Restaurant Grow